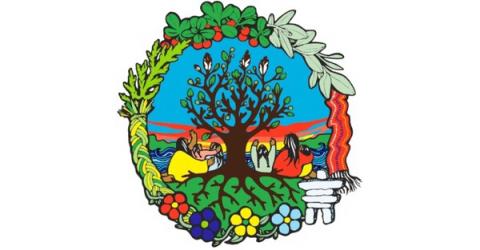 Student survey
The student survey is now available. There are two ways that you can distribute this to students:
Post this link in your Google Classroom and have students follow the link to complete the survey.

https://www.followingtheirvoices.ca/ftv/surveys/#/anon/code/p50aouMJ
Have students Google search "Following Their Voices Survey," and click on the first page that comes up. Then, students enter the following code: p50aouMJ.
*New* Extended closing date: FTV has decided to keep the student survey link open longer because of the February break, so it will be open until March 4. Please have your class complete the survey before then.
Please let me know if you would like me to come into your classroom to get this survey going! Also, students only need to complete this survey once.
Lastly, during the first survey, a few students had concerns about making assumptions to respond to the first prompt on the survey, which is "In this school, First Nations, Metis, and Inuit students are achieving." We were impressed by this critical feedback and brought it to FTV coordinators. After taking these concerns to the ministry, they said that they are looking for students' perceptions, and also would like to keep the questions the same for data analysis purposes. If this conversation arises again, congratulate students on using a critical lens, and take the opportunity to discuss and disrupt. FTV's guiding vision is: "Education that promotes accelerated learning for First Nations, Métis and Inuit students where learning is joyful, culture is affirmed and students are given real choice for their future." This is why the first question has to do with achievement; they want to know if what we're doing is having an impact in this area. Still, the prompt is problematic, especially without context.
Teacher Survey
The teacher survey is also available when you log in to your account. Please complete that one at your earliest convenience.
Thank you for adding this to your calendars. We are considering how we will show students that we are listening to and following their voices. (After the first survey, we looked at the data and set our LILAC/wildly important goals around them earlier this year.) If you have ideas or suggestions of ways to do this, we'd love to hear them!
Stay warm,
Sarah and Tana