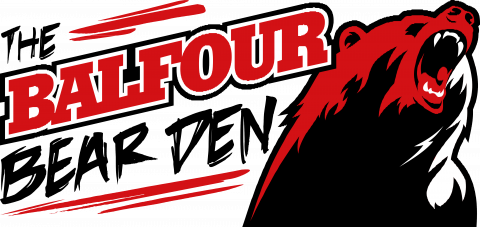 The Balfour Bear Den Menu – April 8th to 12th
Available Every Day
Buddha Bowl of the Week – Thai Red Rice Bowl with Peanut Sauce – greens, carrots, red cabbage, snap peas, cilantro, and peanuts - $4.50
Build Your Own Salad - Small – $2.00                     Large - $4.00
Bagel with Cream Cheese – $2.50
Monday               Closed – Sorry for any inconvenience.
Tuesday               Ciabatta Sandwiches –Turkey or Roast Beef with cheese and lettuce –$ 4.00
Wednesday       Hit and Run Chicken – Oven roasted balsamic glazed chicken with roasted peppers, served with steamed rice - $4.50
Thursday             Baked Chicken Alfredo – $4.50
Friday                   Breakfast for Lunch – Pancakes and Sausage – $4.50

This e-mail may contain confidential and privileged material for the sole use of the intended recipient. Any review, use, distribution or disclosure by others is strictly prohibited. If you are not the intended recipient (or authorized to receive for the recipient), please contact the sender by reply e-mail and delete all copies of this message.

Please consider the environment before printing this e-mail.