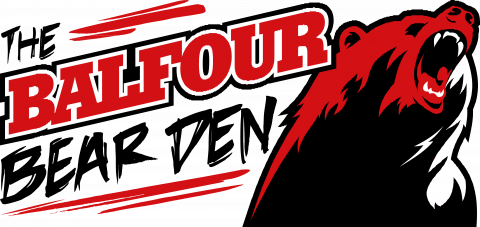 Good morning.  Please put this in all announcements.  Thanks!
The Balfour Bear Den Menu – September 30-October 3rd, 2019
Available Every Day
Buddha Bowl of the Week - Falafel Bowls –Falafels, brown rice, greens, cucumbers, baby tomatoes, red peppers and pickled turnip with Lemon Tahini Sauce and Tzatziki - $4.50
Build Your Own Salad - Small – $2.00                     Large - $4.00
Bagel with Cream Cheese – $2.50            Baking of the Week – Various Prices
Monday               Ciabatta Sandwiches – Turkey or Roast Beef with cheese and lettuce –$ 4.00
Tuesday               Clubhouse Sandwich– triple decker with bacon, turkey, cheddar, tomato, lettuce & mayo – $4.50
Wednesday       Vegetarian Wrap – Homemade Hummus with cucumber, peppers, lettuce and tzatziki sauce – $4.50
Thursday             Croque-Monsieur – Ham and cheese sandwich topped with cheesy béchamel sauce and baked in the oven – Yum! - $4.50
Friday                   No School

This e-mail may contain confidential and privileged material for the sole use of the intended recipient. Any review, use, distribution or disclosure by others is strictly prohibited. If you are not the intended recipient (or authorized to receive for the recipient), please contact the sender by reply e-mail and delete all copies of this message.

Please consider the environment before printing this e-mail.