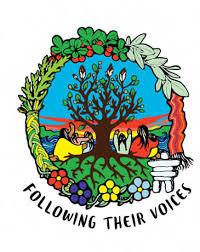 It is time to take the FTV surveys again!  These surveys are incredibly important for our work in FTV as they give us the information we need to make adjustments to what we are doing.  They are our data source!
Last year the 24 participating teachers did these surveys with their students in their subject areas.  However now that we are all FTV teachers, we can administer them through advisory.  Please encourage each and every one of your advisory students to complete the student survey.  The link is below. 
Student survey: https://followingtheirvoices.ca/ftv/surveys/#/anon/code/p50aouMJ (24 likert scale questions)
In the past, it has also asked for a code if the student was not logged in to one of our computers.  If they want to do it on their phones, the code is merely the last portion of the address (P50aouMJ)
Teacher survey:  Please also fill out the teacher version of the survey (24 likert scale questions): If you need a code use: "teacher survey": https://followingtheirvoices.ca/ftv/surveys/#/auth/survey
Our goal is to have 100% of students and teachers complete these surveys.  So an opening for any convo in the next 2 weeks can be….have you filled out your FTV survey?
Thanks!
FTV people everywhere