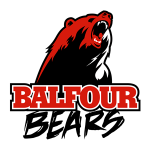 Dear Parents, Guardians and Students, 
With so much uncertainty in our community, country and world it is easy to feel overwhelmed or unsure of next steps in the coming weeks and months. Regina Public Schools remain committed to supporting the well-being of our students and we continue to encourage families and students to take the time to pause and to ensure they are taking care of themselves.
Despite schools being closed, our Guidance Counsellors will still be accessible to all of our students. If additional emotional or social support is required, you can reach out to our Guidance Counsellors by email or by leaving a voice mail at 306-523-3211. Our Guidance Counsellors are Nancy Felstrom (nancy.felstrom@rbe.sk.ca) and Rhonda Stevenson (rhonda.stevenson@rbe.sk.ca) Emails and voice mails will be checked periodically and responded to during regular school hours. In the event of a crisis or emergency, please contact Mobile Crisis (306-757-0127), police department or call 911.
Please also consider the following community resources that are available to you and your family during this time. 
Kids Help Phone                                           1-800-668-6868, text 686868 or visit https://kidshelpphone.ca/
211 Saskatchewan                                        text 211, call 211 or visit www.sk.211.ca
Regina Crisis/Suicide Line                          306-525-5333
Child & Youth Services                               306-766-6700
Planned Parenthood                                     306-522-0902 (currently closed until Apr.6)
SHA Health Line                                          call 811
Sexual Assault Line                                      306-352-0434
Sexual Health/STI Clinic                             306-766-7788 (currently closed)
Social Services Income Assistance            306-787-3700
Street Culture Youth Shelter                       306-545-3445
Family Service Regina                                 306-757-6675
Families and students wishing to keep informed about Grad & Post Graduation Planning, Post-secondary information, or other academic-related questions are encouraged to use existing platforms such as:
Regina Public Schools Website (https://www.reginapublicschools.ca/) 

"Students" (Guidance/support, Scholarships, Grad & Post Grad Planning)

School-Based Websites and Social Media
If you are in grade 12 and have applied to a post-secondary institution, it is important that you log into your institution account to access the most up to date information related to entrance requirements and changes. 
We encourage students to take advantage of this unique learning situation by increasing their knowledge through:
Supplemental learning opportunities provided by classroom teachers
Saskatchewan Youth Apprenticeship Program (Please speak to your guidance counsellor for more details)
WHMIS Training (Go to www.yowcanada.com/register and enter the following information.
   Username: sharris. Password: WHMIS)