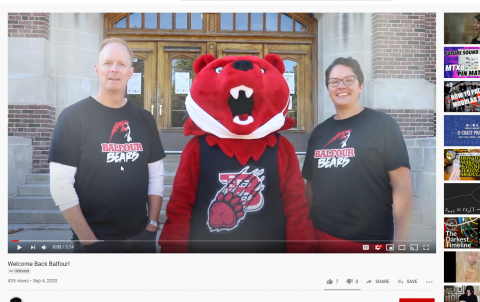 Click here to watch the video!
We are excited to see everyone again this week! Tuesday September 8th and Wednesday September 9th students will return for a ½ day to meet with their advisory teacher and receive important information regarding the school year. Thursday September 19th and Friday September 11th students will be in school all day and follow their schedule for Quint 1.
The Quint System
Regina Public Schools has adopted the Quint Model for all Regina Public High Schools this year. The following information provides clarity on the daily and year schedule.
Registration & Schedule Changes
The last day for student schedule changes will be end of day Wednesday September 9th, 2020. Students are encouraged to speak with their Advisory teacher while at school for their orientation day regarding any concerns they may have. Families wishing to register at Balfour Collegiate for the first Quint must do so by end of day Tuesday September 15th. Any registrations beyond this date will be deferred  and students will be scheduled to start in Quint 2 Friday October 30th, 2020. This limited registration period is to ensure we maintain the integrity of the cohort model and ensure that students are entering with the appropriate amount of time to compete all learning tasks. Those wishing to register later than Tuesday September 15th are encouraged to connect with Regina Public Schools eLearning platform.