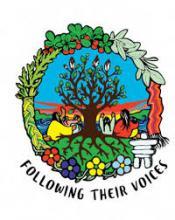 It is time to hear the voices!!!!  Student and teacher surveys are critical to our shared FTV work.  It is our opportunity to hear the voices.
In particular for students, this is a significant opportunity to share their voices….. The more student voices we have represented through the survey, the more accurate sense we have of how/what students believe/feel.  Please give students 10 minutes in class to complete this survey:
Student link: https://followingtheirvoices.ca/ftv/surveys/#/anon/code/p50aouMJ (code: p50aouMJ)
If students need a paper copy, I have attached one to this email. Have them complete the survey and then drop it off in my mailbox! 
Teacher survey link: Be sure you have already signed in to the FTV website (found here: https://www.followingtheirvoices.ca/#/).