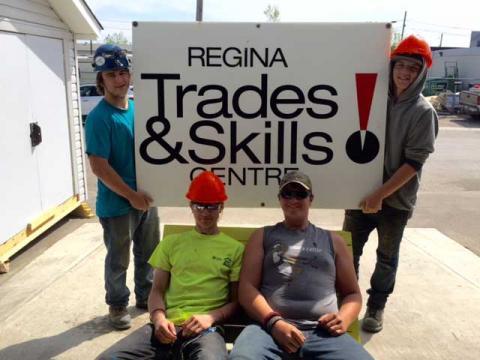 GET YOUR BOOT IN THE DOOR!

TASCAP - Trades & Skills Construction Apprenticeship Program

• Engages Grade 11 & 12 learners in all aspects of the residential construction industry
• Runs on a full time basis for an entire semester (Choose semester 1 or 2)
• Work with a qualified instructor
• Bring the classroom to life - build a home rather than learn in a classroom
• Receive 5 high school credits upon successful completion
• Earn apprenticeship hours
• Skill development for future employment
• Safety training certificates
• Scholarship opportunity from SATCC

If you enjoy working with your hands, teamwork and supporting your community, this program is for you.
Sign up with your Guidance Counsellor by March 30th! OR call RTSC at 306-337-0533 for more information.