FEBRUARY BEACONS
Grade 9: Ani Mitsunaga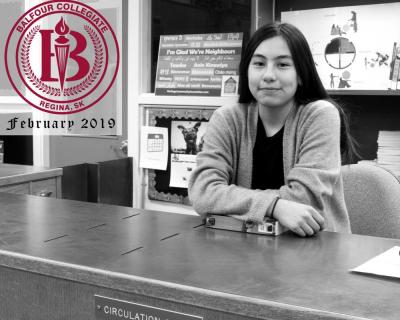 Merriam-Webster defines a beacon as "a source of light or inspiration" and here at Balfour Collegiate, we couldn't agree more! 
Our Balfour Beacon committee is pleased to announced February's lineup of outstanding students. Our Beacons are chosen for their academic achievements, their involvement within our community, and the capacity to stand as good role models within their community. 
We are proud to celebrate the accomplishments of these young leaders of tomorrow!
---
"My name is Ani Mitsunaga and I am a grade nine student at Balfour Collegiate. When I first thought of going into high school it seemed a little scary and nerve wracking, but I see now that that there's nothing to be afraid of. All of  the teachers and students are very kind and welcoming so it made transitioning from elementary really easy. I found that getting involved with extracurriculars helps since it gives you that sense of belonging, plus hanging out with people that have similar interests as you can lead to some fun memories and maybe even new friendships. I am currently part of the Balfour junior girls basketball team and being involved in something I'm passionate about with supportive teammates has definitely helped me feel like I fit in. Basketball has always been a passion of mine and having the opportunity to learn new skills and grow strong as a player during these past few months has been a wonderful experience. I am also involved in the yearbook committee, which I am looking forward to contributing in more during these last couple months of the semester. When I'm not playing basketball you can find me with a camera or my phone taking pictures. I have always been interested in photography but I started to get really into and passionate about it this past summer. It's fascinating to me the beauty you can capture with just one picture. Almost like telling a story but with no words, it can mean different things and bring different memories to each person. It's been such an honour being able to represent Balfour and I look forward to my next few years here."
---
Grade 10: Kennedi Musqua
<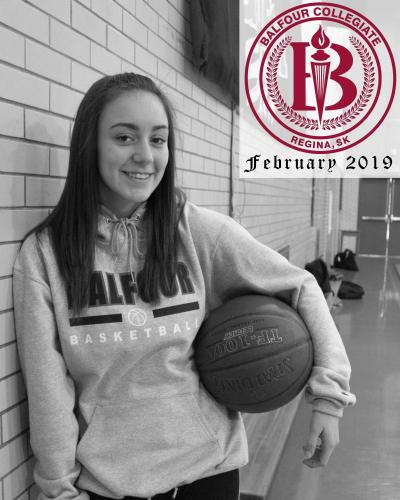 My Name is Kennedi Musqua. I came to Balfour from Connaught. I didn't know anyone, which was really intimidating for me because I didn't know what to expect or what high school had to offer me. If I could give someone advice coming into high school alone I would tell them to open themselves up because it's easier to make friends that way. Balfour is a really welcoming school and will provide students with any supports they may need. The amazing staff will help guide their students in the right direction for success. This is my second year as a point guard on the Junior Girls Basketball team. I plan on playing senior basketball for my remaining years at Balfour. Basketball has taught me how to be a good teammate, proper sportsmanship, and how to open myself up to others. It has also given me motivation to do better in school.
My goal in life is to become an auto mechanic through Sask Polytech. Here at Balfour, I get early experience and knowledge because we have a really good auto class and a big shop and not a lot of high schools provide that. I also plan to eventually own my own shop and work on vehicles. A lot of people say I am really funny and have a good sense of humor. I am also really caring and I am a very loyal friend. I like to think I never give up no matter what gets in my way. I think that is what makes me me!
---
Grade 11: Hayley Molnar-Paul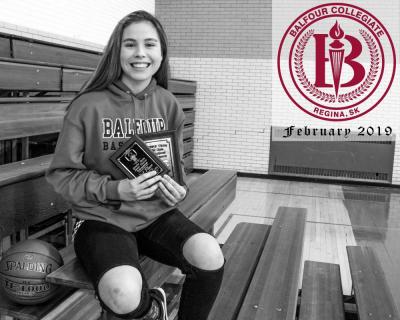 My name is Hayley Moldar-Paul. My high school experience has been pretty legendary since I stepped foot in the school. To be honest, I was scared at the beginning because there were a lot of kids that I didn't know and a lot of stairs I didn't like walking up. I am surprised with how many great  friends I've made throughout my years attending Balfour, each one of them having an impact on my life along with many of the teachers. I feel like if I had gone to a different school then my life would be totally different and I'm pretty thankful that I didn't. One of my favorite things that I love to do is play sports, but mostly basketball. I only get to play it at school so it's been a big part of my life. Basketball is one of the things that gives me the strength to try my best in school because I know if my grades are bad I can't play. I'm proud of all the accomplishments I've achieved in high school and how I got through some rough parts along the way. My family and friends are so supportive of me and the decisions I've made throughout my high school experience. I wouldn't be where I am today without them. Balfour Collegiate is a really great school. The building may have some flaws that some people dislike but there are really great things about the school as well. Every class that I've been in has given me a chance to get to know the teachers and I've learned that  they are always there to help when you are struggling and answer any questions that you may have. Becoming a Balfour Beacon has been so incredibly amazing. I found out that you don't have to be smart to be chosen; you just have to be yourself and care for people and treat people how they should be treated. Ever since I started going to high school I've been asked what I plan to do when I'm done and I say the same thing over and over again: I don't know, and to be honest, I have no idea what I plan on doing. Thinking about it makes me stressed because I'm almost done grade 11 and then I have grade 12 and that's it. That literally gives me about a year and a half to decide. I really would like to get into a good university that isn't in Regina and could help me make a career out of something. I'm happy with how I've gotten through half of high school not wanting to drop out and happy with who I've met along the way. Balfour is a great school and I'm so glad I came here!
---
Grade 12: Rawley Fowler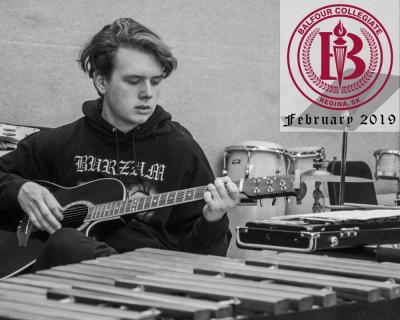 My name is Rawley Fowler. I became a student at Balfour in 2015. When I first came to Balfour all I saw was the castle-like architecture and was nervous about what awaited me. Thankfully Balfour is an accepting place, and although I found myself getting lost in the hallways, I also became lost in the many kind people that surrounded me. My favourite things at Balfour are the classes and teachers. I have opportunities to partake in anything I like; Welding, Woodshop, Music and access to countless extra curricular activities. Currently I partake in  Balfour's Game Design Club as Lead Programmer. When I first came to Balfour I had no clue I could partake in something that I enjoy so very much. Balfour is a place of belonging there's something for everyone. If I knew how fast these four years would go I would have partaken in everything. Fortunately I have things like the Game Design Club and extremely supportive teachers that help me through whatever I need. Balfour has all the opportunity in the world. It's really what you make of it.