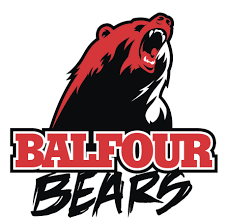 You can click here to retrieve the latest edition of the Balfour Athletics Handbook.
We believe in actively supporting the ethics, rules, and regulations governing high school athletics as outlined by the by Regina Public School Division #4, the Regina High School Athletic Association (RHSAA) and the Saskatchewan High School Athletic Association (SHSAA).  In that capacity, we realize that we are "goodwill" ambassadors for all organizations and will conduct ourselves as such.
Our programs focus on training students in fundamental skills and strategies enabling participants to realize a degree of individual and team success and gratification. In addition, we strive to teach positive values, pride of accomplishments, acceptable social behaviours, camaraderie, self-discipline and self-confidence. It is our goal to provide a lifetime experience for every young person involved in Balfour Athletics.